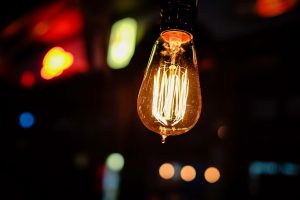 Business is an instinct of the promoter who flourish his inner belief and market experiences in delivering customer satisfaction in terms of its product or service. Compliance and contract management are the back end support of that promoter and we at identize deliver that back end support.
Who We Are and What We Do
We are a group of professionals who believe in implementing the right approach for the success of a business through right mix of risk, consistency and rules.
With an extensive work exposure in this industry vertical, we believe in delivering the perfect and long term solution as compliances holds the key in long run. Our services include compliance, drafting contract and fund raising activities for different industry verticals as per nature of the business and requirements.
A large part of our work solves our client's challenges through our professional services
Our service portfolio is inclusive of practical business approach for reaping the maximum output in a planned and phased manner under the boundaries of law.
Business Incorporation
Incorporation or set up companies/partnerships/LLP's/foreign companies.
Here are the types:
Proprietor/ Partnership
Identize will give Advisory on type of Business form as per your business dynamics.
Proprietorships are ideal for very small businesses in the unorganized sector. We act as a Small Business Advisor in Case of Proprietorship Concern. We will arrange "Registration Certificate" and "Trade license" from the concerned State Government for Proprietorship Business.
Partnership firms are ideal for small business in the unorganized sector having multiple parties as owners. Partnership Firm could be registered or unregistered. We provide complete solution for Registration of Partnership Firm. Preparing Partnership deed / Partnership Agreements among Partners.
Limited liability Partnership
Professionals, Micro and Small businesses that are family owned or closely-held opt for LLP form.
LLP offers limited liability protection for an association of persons doing business and having the right to manage the business directly. LLP is one of the easiest form of business to incorporate and manage in India.
For Limited Liability Partnership Firm, we provide all services vis-à-vis Registration with DSC, DIN, LLP Deed drafting name approval, PAN TAN as well as Filling of Returns (Annual / Quarterly).
Private Limited Company
Company Formation Related Services
Private Limited Company is the most prevalent and popular type of Business entity in India. A private company is an organization which is owned and controlled / managed by a private person/body. Start-up and growing company prefer to be a private limited company as it is comparatively easy to raise the funds. Shares of Private companies cannot be traded on stock exchanges as they are privately held.
A Private Limited Company is preferred by foreign investors, to form a subsidiary, a joint venture or 100% owned company in India.
We Provide A to Z of company formation activities.
Public Limited Company
A public limited company is a limited company with added advantage to raise or transfer shares to other members in public.
A public limited company is fully authorized to sell its Stocks to public investors and trade on desired stock exchanges of the country.
We provide exclusive service for formation and commencement of a public limited company.
One Person Company
One Person Company is a strong improvement over the sole proprietorship. It is a private company incorporated by one person (a natural person who is an Indian citizen and resident in India).
Single entrepreneur to operate a corporate entity with limited liability protection.
If an OPC hits an average three-year turnover of over Rs. 2 crore or has a paid-up capital of over Rs. 50 lakh, it must be turned into a private limited company or public limited company within six months.
We provide one stop solution for all registration services of One Person Company.
Set up a limited by Guarantee Company
In a limited by Guarantee Company there are no shareholders, instead, they are called members. Generally, the members have ultimate control over the company.
We provide services related to Guarantee Company formation.
Company outside India
Company setup services in overseas markets.
In regions of Europe, Australia, Asia, UK, USA in a quick phased and cost-effective manner.
Nidhi
Nidhi Company is one of the categories of NBFC that does not require Reserve Bank license.
Nidhi Company is incorporated as a public company.
It is governed by Section 406 of the Companies Act, 2013 and Company Nidhi Rules, 2014.
Identize will facilitate in Company incorporation and filling of Nidhi Company.
Section 8 Company/Non Profit Company
Section 8 Or Non Profit Companies are formed for promoting commerce, art, science, religion, charity or any other charitable object.
A non-profit organization can be registered as Trust by executing a Trust deed or as a Society under the Registrar of Societies, or as a private limited non-profit company under Section 8 Company under the Companies Act, 2013.
We provide complete solution for getting license for Section 8 Company and getting Section 8 Company Incorporated.
Producer Company
Minimum 10 producers, Producer institution or combination is required for incorporation of Producer Company.
Members do not have liability to creditors of Producer Company.
We provide complete solution for registering a Producer Company.
NBFC
NBFC are fast emerging as an important segment of Indian economy as an alternative to mainstream banking in India and as an integral part of Indian Financial System. The Central Government and Reserve Bank of India are the major regulators of the NBFCs in India.
Principal business of NBFC is loans and advances, lending or acquisition of shares, stocks, bonds, etc., or financial leasing or hire purchase or accepting deposits, receiving deposits (some NBFC's only), insurance business, chit business.
The prerequisite for an NBFC is that it should be company registered under Companies Act and shall possess a minimum net owned funds of 200 lakhs.
NBFC cannot accept demand deposits, cannot issue cheque drawn on itself and NBFC depositors are not covered by the Deposit Insurance and Credit Guarantee Corporation.
We provide overall guidance of NBFC formation including registrations and licenses from RBI.
Compliances / Statutory Applicability
We provide end to end compliances for all respective type of Companies / LLP / Partnerships / Proprietorships including yearly returns for MCA / RBI / Other registered bodies.
Contract / Drafting
Partnership Deed
"Partnership Deed" is 'THE' charter or Blueprint of Partnership firm. Partnership Deed outlines in detail, the powers, duties, rights and responsibilities of all the Partners.
Each of the partners would retain a signed original for his/her record as written legal document to avoid unnecessary misunderstanding, harassment and unpleasantness among the partners in the event of any dispute.
We will Draft Partnership Deed Based on Clients requirements and help in registration the Partnership Deed with the relevant authorities to make the Partnership a Registered Partnership Firm.
Supplier/ Vendor Agreement
Supplier/ Vendor Agreement is an all-inclusive Agreement covering various aspects of a relationship between a supplier and party. Supplier/Vendor Agreement provides the manner according to which the work is to performed by the vendor covering aspects such as the quality of goods supplied or service provided, duration of the contract, terms and mode of payment.
We provide a Complete and well Drafted Supplier/ Vendor Agreement as per your business requirements clearly laying rights and duties of both Parties.
We provide Consultancy on various "Terms & Conditions" to be included in such Agreements as well as help in negotiating clauses in Agreement with Parties.
Master Service Agreement / General Service Agreement / Service Level Agreement
A Master Service Agreement is a contract between parties to enter into long standing commercial service contract as a master for all types/engagements for a specific period.
We draft all types of Service Agreements favorable to our clients reflecting their objectives accurately. Our service Agreements have clearly set out exact scope of work, time frames for completion of work, payment terms, termination and dispute resolution mechanisms.
Customer / Re-seller Agreement / Franchisee Agreement
These agreements are made to cater to a specific model of business understanding between parties in terms of selling/reselling a product or a service in terms of % commission model or a full fledged partnership/franchisee model.
We draft commercial engagements based on understanding of parties with securing the industry dynamics and legal aspects securing interest of parties. We have specialized teams for respective industry verticals to guide you formalize your understanding as per market practices.
We specialize in drafting Franchisee/Reseller agreements in IT industry/Hospital industry/Hotel or restaurant outlets/commission based models along with advisory on type of companies and necessary business guidance.
Non-Disclosure Agreements
A non-disclosure agreement (NDA) is a visiting card /common type of legal contract before sharing your confidential information. We understand the importance of your confidential information and restrict the use and place restriction on the flow of information through a well drafted NDA as per your industry vertical. i.e. IT industry is most inclined with risk of loss of information, hospital insights are must to secure in hospital segment, same applies for restaurant industry. All this information is secured by our experienced team securing your rights and restricting your liabilities in a smart manner. These agreements are also known as "confidentiality agreements," "proprietary information agreements," or "secrecy agreements."
We ensure that all major trade secrets or confidential information are covered, terms of NDA are Clearly laid, Time period for confidentiality is particularly Established, Ways of disposal of confidential information by recipient on expiry of agreement period are stated meticulously, Remedy for breach and Alternative dispute resolution clause.
Non-Compete Agreements
A Non-Compete Agreement is an agreement wherein one party agrees not to seek a similar occupation or trade or share confidential information that is likely to cause damage to or compete against the second party.
We specialize in drafting properly balanced Non-compete Agreement protecting business interest of our clients as well as not unnecessarily interfering with or intruding upon the other party's right to earn a living.
Fund Raising
Finance is the key to any business and its growth. Our experienced team has rich background of fund dynamics as per need to various of industry verticals. We can help your raise funds from markets /private equity investors or other routes i.e. debts etc.
BSE / NSE Listing
We are a one stop shop for all your listing understanding, planning, advisory, listing process and post listing compliance management. We specialize in listing at BSE SME/NSE Emerge/BSE & SME main board with in-house advisory service approach from managing end to end activities.
Other Services

Get a Pvt. Ltd. Badge For Your Business Entity
Two Shareholders
Two Directors
Capital – 1 Lakh
Time – 15 days
Get a Ltd. Badge for your Business Entity
Seven Shareholders
Three Directors
Capital – 5 Lakh or higher
Time – 20 days
Limited Liability Company
Get a LLC Badge for your Business Entity
No Shareholder
Two Partners
Capital – Rs. 10,000
Time – 10 days